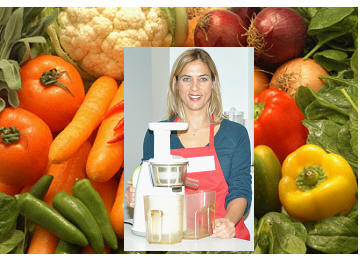 A Green Glass a Day
İlginay GÖBÜT
Turkey, Istanbul

Juicepresso is the only machine with extraction system in Turkey. This is the best juicer to make vegetable or fruit juice with enzymes and vitamin.
Click Here for the Benefits of Raw Juices
Click Here for Raw Juice Recipes
I am already working in wellness sector and Juicepresso (slow juicer) is one of our products.
To purchase a Juicepresso contact Ilginay at ilginay.gobut@coway.com.tr
I have a life coach background and I am a certified Raw Lifestyle Coach and Raw Nutrition Specialist.