Reno is growing, ya think?
Why don't we learn together? I am here to help. Let's support each other by chatting and sharing recipes that we find. And…..when someone figures out what Nama Shoyu is we'll talk! (kidding) you will see that one a lot when you dig into some raw recipes.
Just know that you are not alone. And there is no particular hurry.
Just add a few things to the things you usually eat and you will be on your way.
I will be conducting classes here in Reno, to help educate you in this new life-style, and a hands-on workshop will help you actually taste and create the most unbelievable dishes.
I was and am still so surprised at how wonderful I feel and who would have thought that it was because of the RAW FOOD!!!
It wouldn't hurt to try, after all can you count the gazillion diets you have already tried?
One more won't hurt. I promise it will help.
AND IF YOU ARE A CHRISTIAN? Watch for the Christian chat room as we develop this web-site further.
HEAD-ON THE LINKS PAGE
<![if !vml]>

<![endif]> <![if !vml]>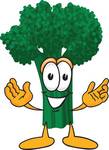 <![endif]> NATURALLY, NANA's
WASHOE COUNTY CONTINUING ED PROGRAM
SPRING 2010 CLASSES
LIVING FOOD NUTRITION CLASSES
Sign up and view class information for all classes
( Living Food Nutrition) at:
www.washoe.k12.nv.us/community/education
Menu can be requested by e-mailing Linda at:
Don't wait! Each class limited to 10 students
All Classes at Billinghurst MS,
6-8PM with Instructor Linda Clark
First Class
: Living Food Nutrition
DATES
: TUESDAYS, March 9th , 16th ,23rd,30th
Fee
: 59.00 ( to register)
Material Fee
: 85.00 per person ( covers all food for take home and dinner for all 4 classes)
Second Class
: Living food Nutrition ( The Next Level)
DATES: Tuesdays, April 6th ( no class April 13th ) 20th, and 27th ….
Fee:
46.00 ( to register)
Material Fee
: 75.00 Per Person ( covers all food for take home and dinner for all 4 classes)
Third Class:
Make and Take Nutritional Food for Home and Travel
Dates:
Tuesday, May 18th and 25th
Fee:
49.00 to register
Material Fee:
60.00 ( covers food for both meals and take home)
Recipe books available for sale……
now catering your 'lunch' and 'special events!'
'Raw Living Food Cuisine'
Please contact me for the Menu being offered
Lunch catered Thursdays and Fridays…..between 11 AM & 1PM…
Order and contact info:
for classes and demos in the Reno Area
lrevlin123@yahoo.com or call 775-747-3542 ( Linda Clark)