<![if !vml]>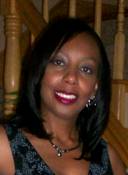 <![endif]>
I have been a Registered Nurse for over 23 years. I have watched the number of young adults coming into the hospitals in increasing numbers with what I now know as diet related illnesses like heart disease, hypertension, cardiac disease, and obesity, The numbers are alarmingly increasing. The end results are often devastating. I am motivated to help and educate as many people as possible. Knowledge is power. I feel it is my responsibility to continue to make a positive difference in the lives of others, and educating and exposing others to the Raw Food way of living is another avenue in which I can do this. I am a living example of how a Raw Diet can transform one's life.
My initial motivation to convert to a Raw Food Diet was Larry White, a 9th Degree Black Belt in Kuk Sool Korean Martial Arts located in Fairfield, CA. He had been a vegetarian for more that 34 years when he converted to a Raw Food Diet after researching the health benefits. He encouraged me to try the Raw Food Diet because of my multiple health problems. I was taking multiple medications to manage these problems and to be able to perform my activities of daily living. After doing my own research I decided to give the Raw Diet a try. Since converting to a Raw Food Diet I have completely eliminated the numerous medications I was taking. I am 46 years old with the energy of a 20 year old. My skin is glowing, I smile all the time and everyone comments on my radiance. The Raw Food Diet has really made a difference in my life. I thank Master White for introducing me to the Raw Food way of life.
Now I wish to make a Difference in your Life. Please contact me at
<![if !supportLineBreakNewLine]> RawDelights4U@aol.com<![endif]>
if you desire information, counseling or wish to attend a Raw Food Class or are in need of a Personal Trainer.